About SBT Legal
Are you looking to protect your interests and plan for your family's future?
Sadly, death is inevitable.  It matters that your life's work and the assets you've accumulated are correctly distributed to your family as you wish.
You need a trusted advisor who listens to your wishes and prepares a range customised estate planning documents to suit your circumstanes.  Taking shortcuts, making assumptions or skipping over the details, may have serious effects in the future for you and your loved ones.  Welcome to SBT Legal.
SBT Legal provides sage legal advice about making a Will and other Estate Planning documents.
Based in Perth, we offer specialist legal advice throughout Western Australia.
Our clients are concerned about the future of their loved ones. Our clients appreciate the time we spend understanding their needs, their circumstances and their expectations.
Working with Us
Initiating a Will can be an emotional and stressful process. Making you feel at ease and comfortable is one of the most important aspects of our service. Facing mortality, determining who gets your assets is more than just a piece of paper. Understanding your reservations, fears and uncertainly over legal jargon and explaining your obligations and options is what we are known for in the local community.
It is not uncommon for our clients to say "Wow! I didn't know that how I own my house can have such an affect on the distribution of my estate."
Understanding the legal structure of your estate will help you make informed decisions about the distribution of your assets and provide you comfort knowing your family will be protected.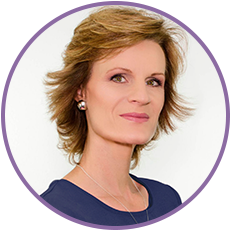 About Shirley Tascone
I left South Africa in 2000 after a family hijacking that fortunately ended well. However, the hijacking was enough for me to leave South Africa with only one suitcase to my name and the determination to do everything possible to 'call Australia home'.
I endured a number of hurdles on my own as I went from a student visa (while studying for two degrees at Murdoch University) to a 457 visa until I finally received permanent residency.
I worked in Commercial Litigation for a number of years and regularly appeared in the Federal Court, Supreme Court, District Court and Magistrate's Court of Western Australia. I had the rare privilege of taking a building construction matter to the High Court of Australia. I didn't win L but it was an experience that only a few Perth lawyers can state on their resume!
Over the years, a number of my clients asked me about Wills. Hence, in late 2008, I changed my direction and now only practice in Wills and Estate Planning. Why when I have a range of legal experience?
Firstly, I don't want to be the 'legal Jane of all trades' and fix every person's problem. There are plenty of Lawyers that 'do everything' who can help those clients. Rather, I only want to help people who care about their family and who value the importance of getting a Will.
Secondly, I have seen the strain that court proceedings can take on a person. That strain is escalated emotionally when the case involves the death of a loved one and the Will is challenged or if the loved one without a Will.
My approach to my work is to educate people about Wills. All my consultations with clients are 'information dump' sessions where I share all the 'hidden' facts that are not included DIY Will kits.
I also regularly give talks on Wills to members of the public and welcome every opportunity to share my knowledge on the topic. The more people I help get a Will, the less number of families that will suffer the consequences of a person dying intestate.