Living Will – Advanced Health Directive
Have you thought about a Living Will? What kind of decisions would you make if you suffer a severe injury or a terminal illness?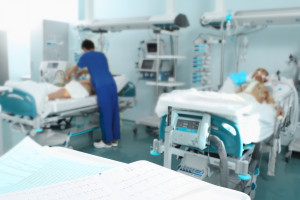 What do you want to happen if you are unable to make any decisions for yourself, such as if you wish to receive life support or not? You should think about these decisions when making a Will.
The Advance Health Directive is a legal document that contains your decisions about your future medical, dental and surgical treatments and other health care. In other words, you get to decide now about which medical treatments you want or do not want to receive in certain circumstances. For example, what if you are in a car accident, and you are severely injured? If your injuries are so severe that you can only live with the aid of life support, you can decide on your Advance Health Directive form if you consent or do not agree to be placed on life support.
The Advance Health Directive only comes into effect when you are unable to make a treatment decision at the time when the treatment is required.
If you do not have an Advance Health Directive (Living Will) in place, and you are unable to make decisions yourself, a treatment decision will be made for you. The following people, in the order of priority, will make the decision for you.
Your Enduring Guardian (if you have appointed one via an Enduring Power of Guardianship),
Your Guardian (if one has been appointed for you),
A person that is responsible for you, such as your spouse, parent, child, sibling or carer.
Leaving life and death decisions in the hands of your loved ones can be extremely stressful for them.  Often the people closest to you are shrouded in emotional grief, and they may make a decision based on their wants and needs and not yours.    Take the confusion and emotional stress out of an already difficult decision and complete your Advance Health Directive with your instructions.
If you have an Advance Health Directive in place, the decisions you make today may help calm a stressful time for your loved ones in the future.  Contact us to discussion your decisions for your Advance Health Directive.  We can prepare the Living Will document as a one-off instruction, or we can prepare it at the same time you make your Will.